Books & Big Ideas
Books & Big Ideas:
A Kittery Community Read
Turn on your book lights and grab your bookmarks because the Town of Kittery is hosting its first Community Read program called Books & Big Ideas. The year-long program will celebrate and foster community dialogue around important themes affecting our community and those living and working within it. Topics for the program will range from affordable housing to diversity, equity and inclusion, climate change and more.
Community members of all ages are encouraged to participate by reading and sharing their perspectives with family, friends and neighbors in local book-clubs, at one of our upcoming group discussions, and on social media.
The spring portion of Books & Big Ideas will take place from March 2023 - May 2023 and focus on the theme of housing. Kittery and Maine as a whole, are in a housing crisis, which means there is a shortage of affordable housing options available to residents and workers of all ages. The spring topic is "sponsored" by the Kittery Housing Committee and is part of their year-long community information drive.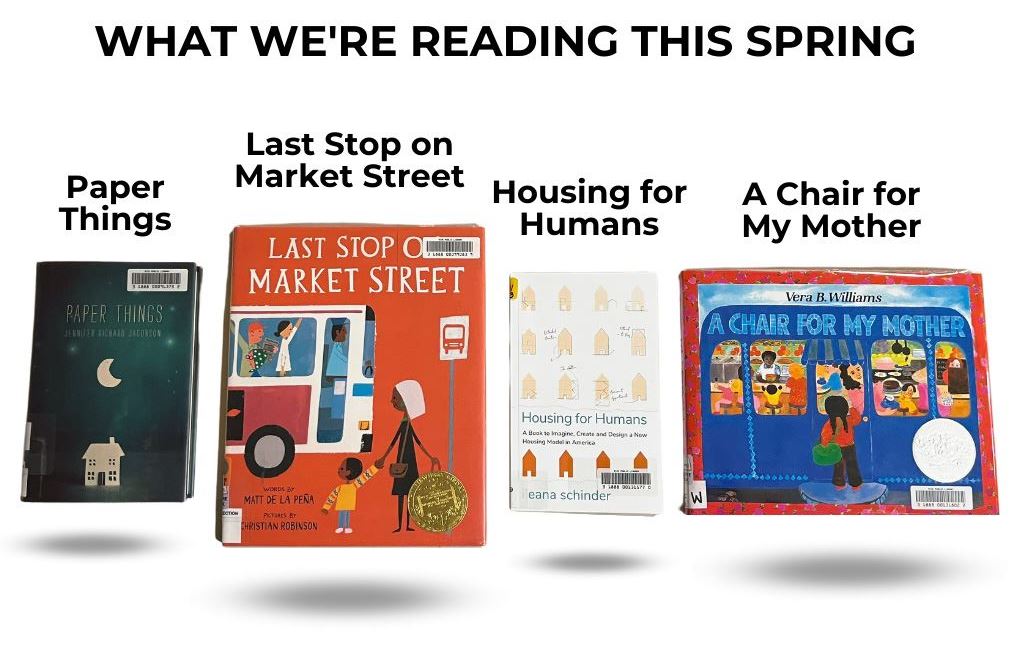 The selected books have a shared theme of housing insecurity, and the importance of "home". Through these stories, we seek to enrich the discussion about affordable housing and its place in our community.
All of these titles are available for checkout at the library. Click on the titles to learn more and place them on hold with your library card. You can also call the circulation desk at 207-439-1553 x1 to order.
Fiction: Paper Things by Jennifer Richard Jacobsen
Non-fiction: Housing for Humans by Ileana Schinder
Children/Young Adult:
---